28m² Glamping Dome Ø6m F2 Height 3m | Sketches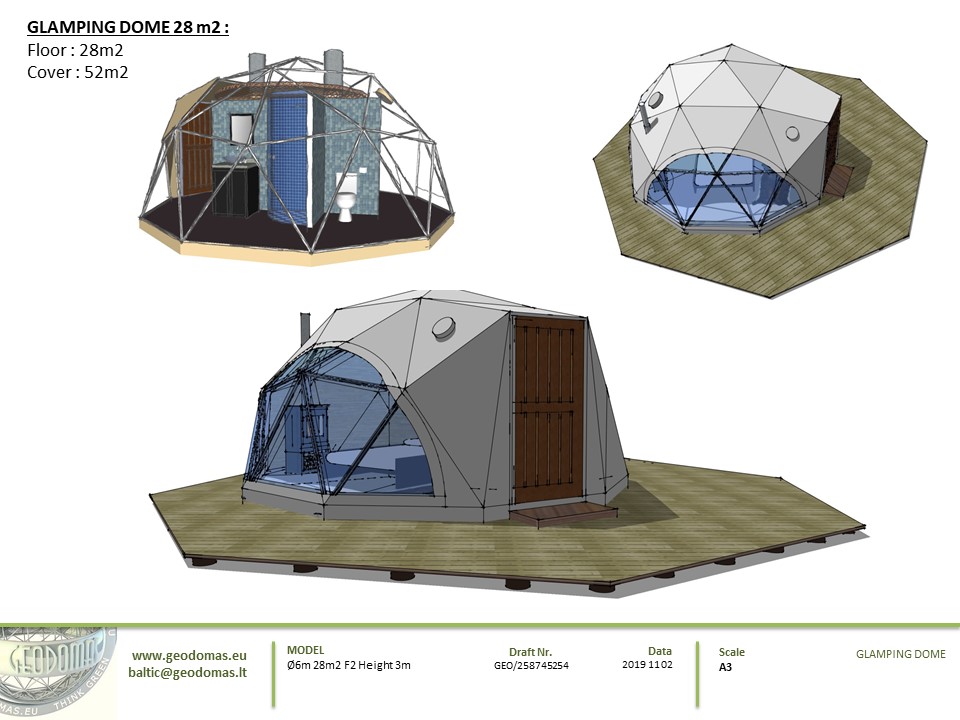 Aside from their natural beauty, domes also have many structural advantages:
a) Geodesic shelters have been built around the world in various climates and have proven to be the strongest and most efficient human shelter ever conceived. Unlike a traditional home, domes get proportionally stronger as their size increases by the time.
b) Energy efficient, low-energy consuming Geodesic domes are sustainable, which responsibly manages the resources.
The potential is unlimited. Host an amazing event that creates an unforgettable impression, transform your resort into an eco-friendly paradise or simply live a sweet life in a beautiful alternative space.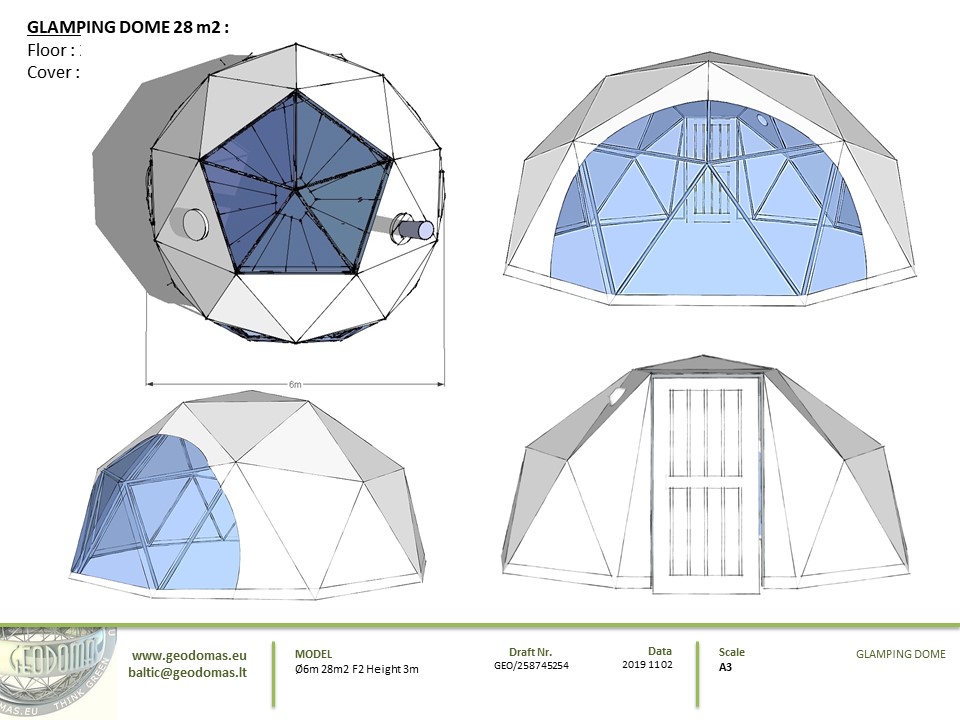 We offer comprehensive design services starting from an idea to realization. Every project begins with a concept, continuing with a conceptual design and preparation of glamping design on paper. At last, with an implementation plan and details. As part of the project, we check the investment value according to the phase and we prepare the implementation schedule.

We ship resort structures around the world for all kinds of purposes. No matter where your resort or camp is located – whether on water, rocks, desert, sand, grassy plains, tropical beach, ice field or dense rainforest – we will ensure that it is designed, built and built to be environmentally and economically sustainable, secure and durable.
The GEODOMAS Team will gladly answer any questions you might have and offer their creativity and experience to come up with the best solution for your project. Do not hestitate. Get in touch!

Homes For Life
Our Buildings
Projects